Teeth Whitening
Brighten Your Smile at Legacy Dental
Legacy Dental is a top area choice for teeth whitening in Fort Wayne, IN, and the Roanoke and Huntington, IN, areas.
Wine, smoking, dark sodas, coffee, tea, acidic foods and beverages, and even chocolate can stain your teeth over time. Brushing after every meal can ensure that stain-causing particles are removed from your mouth, however, residual particles will remain on your teeth and gums. Over time, you may notice your teeth becoming less vibrant, resulting in a less confident smile. Legacy Dental offers teeth whitening solutions to help restore and improve the effervescence and assurance of your smile.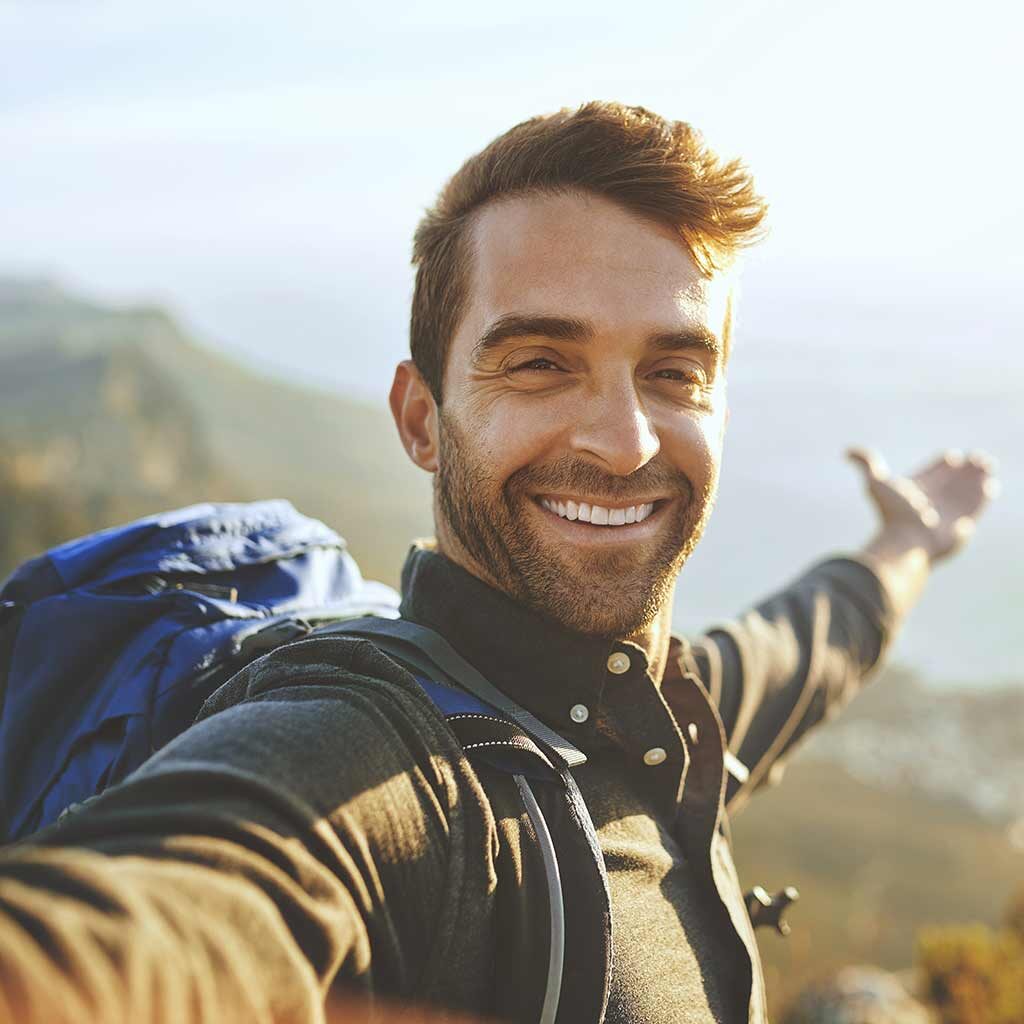 Deep Bleaching
It's a fact that over-the-counter tooth whitening systems aren't nearly as powerful as what we can provide for you in our office. Legacy Dental offers Deep Bleaching as a simple, noninvasive dental treatment used to change the color of natural tooth enamel, and an ideal way to enhance the beauty of your smile.
iSmile™ Whitening
Another option for teeth whitening is the revolutionary iSmile™ system. This innovative teeth whitening system works by removing stains both within the tooth and on the tooth's enamel. Our whitening gel contains the highest quality ingredients with the perfect ratio of whitening active to give you the beautiful, pearly whites you've always dreamed of!
This system is unique in that its iLED activation light is powered through a smartphone and contains 16 mini LED lights that make it the most powerful home teeth whitening LED light on the market. It's compatible with iPhone, Android, and USB. Whiten your teeth in as few as eight minutes, and with no sensitivity. Just plug it into your phone and let the whitening begin!
In-Office Laser Whitening
When you want to take teeth whitening to the next level, we have an in-office laser whitening option. This process is stronger than the take-home whitening products because of the higher concentration of hydrogen peroxide, and the process itself. The in-office procedure is usually completed in about one hour.
---
Contact Us for Professional Teeth Whitening in Fort Wayne, IN & the Roanoke & Huntington, IN, Areas
To experience our 5-star-rated dental care, schedule your appointment today by calling (260) 434-1133. You may also use our convenient online form. Please select General Appointment, Free Implant Consultation, Free Orthodontic Consultation, or Free Sleep Apnea Consultation from the menu when scheduling.
Your appointment will include the following:
Discuss Your Goals
Complete Exam
Discover Your Options
Start Treatment If Desired
During your appointment, we will take the time to explain our treatment process, flexible payment options, and answer any questions you may have. We look forward to helping you along your journey to your best smile!