Clear Braces
Top-Rated Treatment for Your Orthodontic Health
Metal braces are not a great option for those who want to straighten their teeth without anyone noticing. If you want to achieve your best smile discreetly, but aren't a candidate for Invisalign®, then clear braces in Fort Wayne, IN, and the Roanoke and Huntington, IN, areas may be the right way to go. At Legacy Dental, we offer barely noticeable clear braces to help you get the smile you want.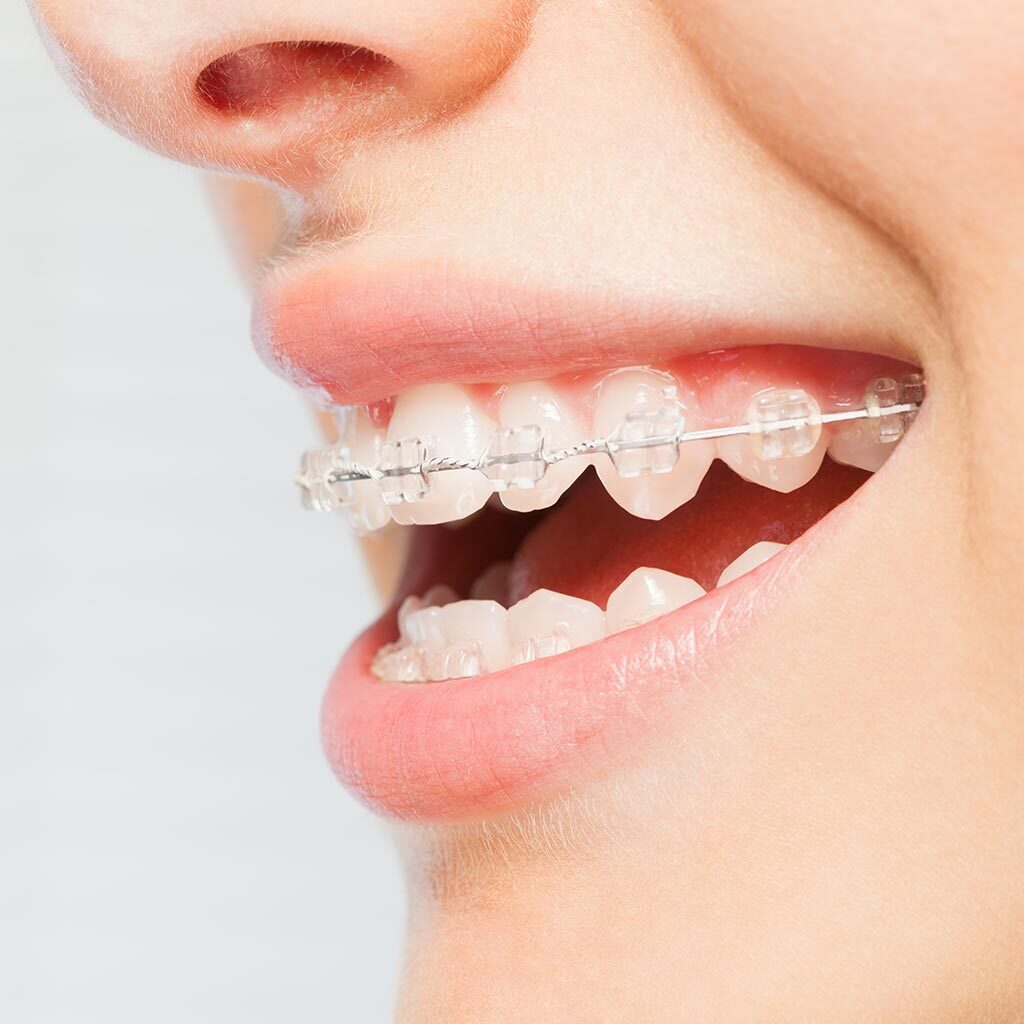 What Are Clear Braces?
Our clear braces use natural-looking, ceramic brackets that blend in with the color of your teeth. They are sculpted and matched to your tooth shade so they are as discreet as possible. You'll be able to maintain a radiant smile throughout treatment.
In addition, these clear, ceramic braces help align your teeth more quickly than plastic braces. With regular visits and proper care, ceramic braces can help you straighten your teeth and obtain that beautiful smile in less time and fewer visits.
Who Can Benefit From Clear Braces?
Patients who speak in front of crowds or spend time in front of a camera can benefit from the discretion of clear braces. The brackets and bands for clear braces are clear and non-porous, so they resist staining. Clear braces can provide confidence for people who want to maintain the look they want with all the functionality of traditional braces.
In order to be a candidate for clear braces, you must meet the following requirements:
Non-smoker
Ability to limit black tea, coffee, soda & curried foods
If this sounds like you, clear braces may be a perfect choice!
---
Learn More About Clear Braces in Fort Wayne, IN & the Roanoke & Huntington, IN, Areas
To experience our 5-star-rated dental care, schedule your appointment today by calling (260) 434-1133. You may also use our convenient online form. Please select General Appointment, Free Implant Consultation, Free Orthodontic Consultation, or Free Sleep Apnea Consultation from the menu when scheduling.
Your appointment will include the following:
Discuss Your Goals
Complete Exam
Discover Your Options
Start Treatment If Desired
During your appointment, we will take the time to explain our treatment process, flexible payment options, and answer any questions you may have. We look forward to helping you along your journey to your best smile!