Ozone Therapy
Cutting-Edge Technology for Your Oral Health
While many people may associate the word "ozone" as a term used to describe the Earth's atmosphere, ozone is simply a form of common, naturally occurring oxygen. In fact, the medical community around the globe has used ozone for decades to promote wound healing and prevent infection, as well as an effective and safe way to sterilize medical instruments, public water supplies, and food. Ozone therapy in Fort Wayne, IN, and the Roanoke and Huntington, IN, areas is particularly effective in destroying harmful bacteria, fungi, and viruses in the human body.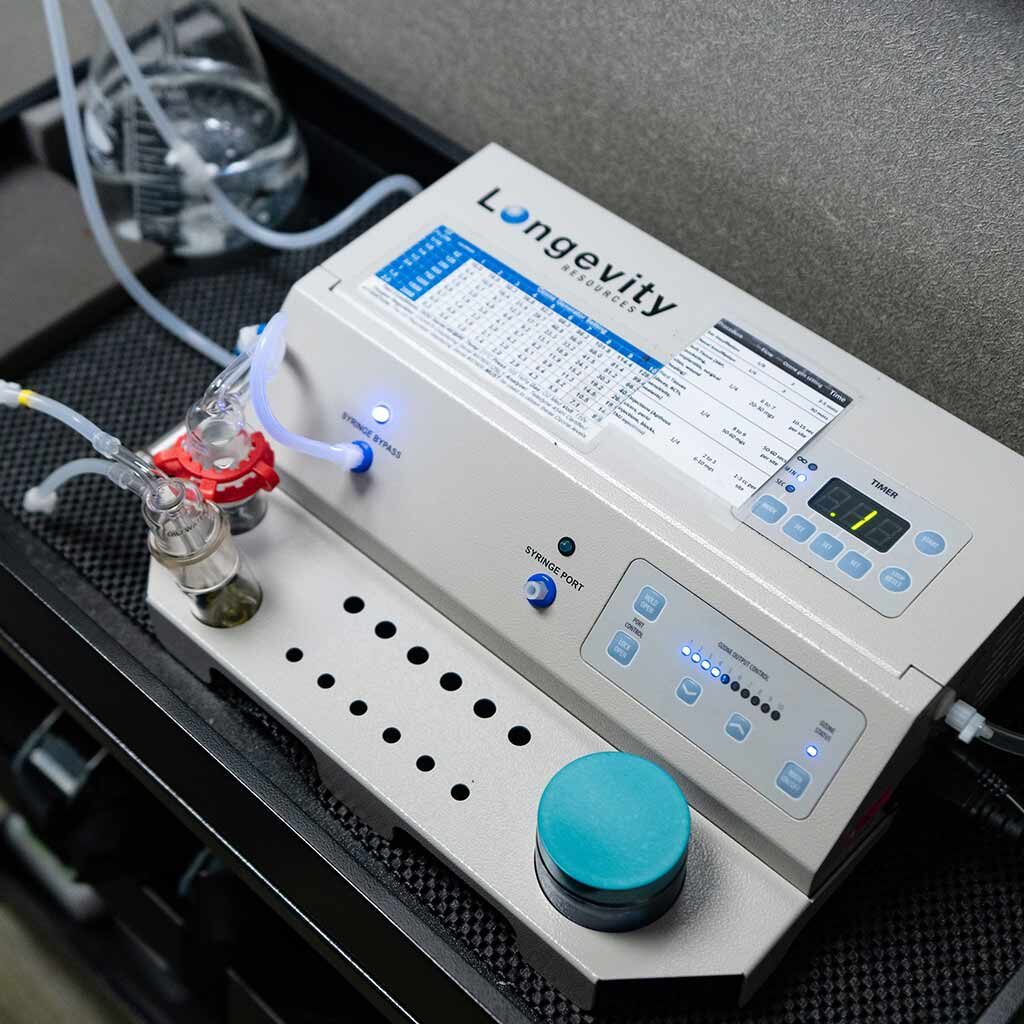 Revolutionary Ozone Therapy at Legacy Dental
New medical and surgical treatments using ozone are being developed every day, especially in the field of dentistry. Our oral health team at Legacy Dental uses ozone therapy to treat tooth decay and cavities. In fact, ozone treatment can actually reverse or prevent cavities from forming.
Ozone Therapy Enhances Dental Outcomes
We use different forms of ozone placed directly into infected pockets to treat periodontal (gum) disease. The use of ozone in root canals sterilizes all parts of the tooth right down to the tiniest canals and tubules – without the use of pharmaceuticals or more invasive methods.
We are pleased to be able to offer our patients this noninvasive, state-of-the-art technology, and our patients are thrilled about the decreased need for drilling, especially for children.
---
Learn More About Ozone Therapy in Fort Wayne, IN & the Roanoke & Huntington, IN, Areas
To experience our 5-star-rated dental care, schedule your appointment today by calling (260) 434-1133. You may also use our convenient online form. Please select General Appointment, Free Implant Consultation, Free Orthodontic Consultation, or Free Sleep Apnea Consultation from the menu when scheduling.
Your appointment will include the following:
Discuss Your Goals
Complete Exam
Discover Your Options
Start Treatment If Desired
During your appointment, we will take the time to explain our treatment process, flexible payment options, and answer any questions you may have. We look forward to helping you along your journey to your best smile!