Implants
Transform Your Smile in One Day
Dental implants in Fort Wayne, IN, and the Roanoke and Huntington, IN, areas are the modern way to replace missing teeth and improve function. You may want to choose dental implants if you…
Have dentures that are uncomfortable
Are self-conscious about missing or damaged teeth
Are dissatisfied with your removable partial dentures
Do not want to have intact tooth structures removed to have a fixed bridge placed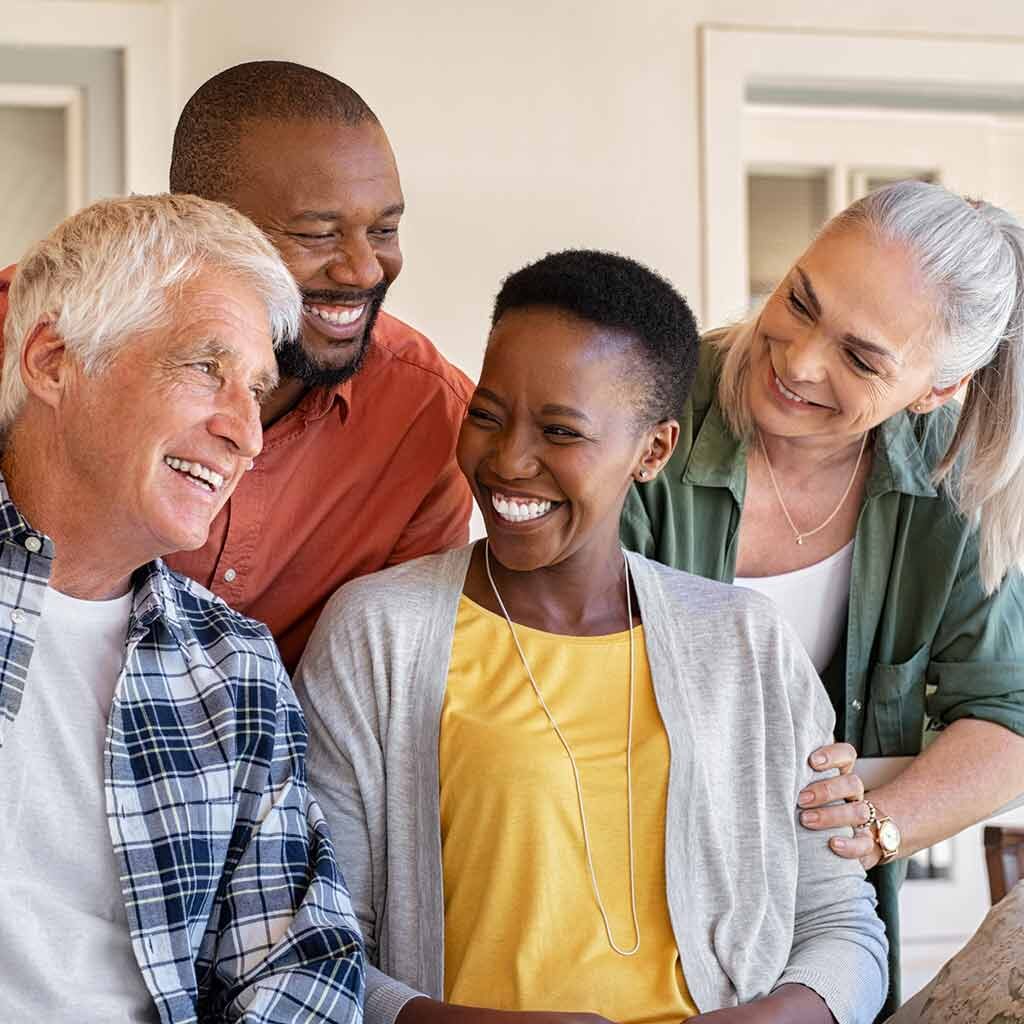 What Is a Dental Implant?

For your actual dental implant procedure, we place a cylindrical titanium post into your jaw to serve as a substitute for your original tooth root. Legacy Dental only uses superior quality, high-performance dental implants. These implanted rods fuse with your natural jawbone to provide a strong foundation for your new replacement teeth. Once your implant is placed, our expert dentist will finish the procedure with a temporary bridge to allow you to have fully functioning teeth – before you even leave our office. Same-day teeth have never been so easy and convenient!
The surrounding tissue and bone need time to heal, however, before proceeding to the final step. Depending on how quickly your body naturally heals, your next appointment is when you get the abutment attached to the implanted post. This is the support for your new tooth (or set of teeth.) Once the abutment is in place, we attach your custom-made crown to finalize your fully functioning new tooth. We also schedule a follow-up visit in a few weeks to ensure that your new tooth is comfortable and that your bite is perfectly aligned.
Legacy Dental Also Offers Mini Implants
If you are looking for a nonsurgical alternative to dental implants that eliminates recovery time AND is a less expensive financial investment, mini dental implants may be the right option for you. Mini implants can be used to secure dentures or to replace one or more teeth, which usually require a series of four to six mini implants to be placed along your gum line.
What Are the Advantages of Mini Implants?
Legacy Dental is committed to offering you as many options as possible to fully restore your smile. Patients who choose mini implants appreciate the following benefits over the "regular" dental implants…
A great benefit of the mini implant is that it is a simple, nonsurgical procedure. The recovery period for the patient is eliminated and the restoration teeth can be placed right away, or only a short time after
Because the mini dental implant procedure is a much less involved process than the conventional dental implants, this procedure can usually be completed in one dental appointment
A mini implant restoration is also a less expensive procedure than regular dental implants
Like regular implants, the mini implants also prevent bone loss in the jaw from occurring over time
---
Learn More About Dental Implants in Fort Wayne, IN & the Roanoke & Huntington, IN, Areas
To experience our 5-star-rated dental care, schedule your appointment today by calling (260) 434-1133. You may also use our convenient online form. Please select General Appointment, Free Implant Consultation, Free Orthodontic Consultation, or Free Sleep Apnea Consultation from the menu when scheduling.
Your appointment will include the following:
Discuss Your Goals
Complete Exam
Discover Your Options
Start Treatment If Desired
During your appointment, we will take the time to explain our treatment process, flexible payment options, and answer any questions you may have. We look forward to helping you along your journey to your best smile!